2-Day Traditional Chair Caning Course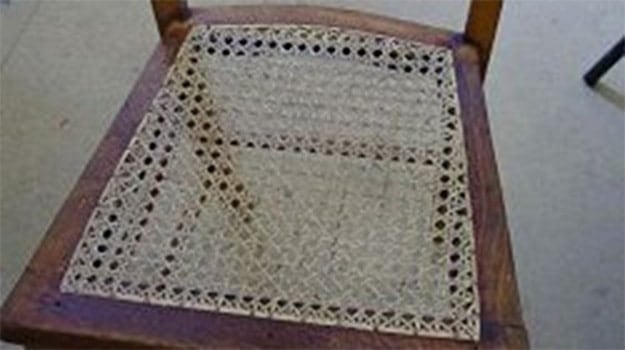 There are no reviews yet. Be the first one to write one.
5.0 out of 5 stars (based on 46 reviews)
Completed your course? How did we do?
2-Day Chair Caning Course
Learn how to re-cane your dilapidated but lovely cane-seated chairs on this fun 2-day course.
Working with simple materials, traditional methods and virtually no tools, this is a great skill to learn for pleasure or profit.
There are a lot of people out there with heirloom chairs that they'd love to have restored. Sadly, there are few people still doing this traditional work, so there's plenty of scope. You'll also find loads of caned chairs in a sorry state for sale for virtually pennies at car boots and auctions and they often sell well after restoration.
Classes are small, with masses of 1-2-1 attention.
The fee for the workshop includes:
All materials, as well as a nice chair to work on and take home

Use of all necessary tools

Refreshments on tap all day

You only need to bring enthusiasm and a packed lunch

?
All-inclusive ~ £199.00
Just click on your choice of date below to book
If none of the set workshop days fit your schedule, do have a chat with me as I can sometimes slot in other dates.