Bobbin Lace Beginner Workshop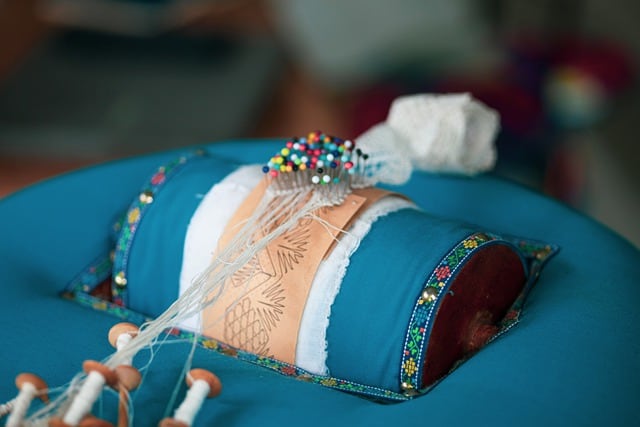 Bobbin Lace
Thank you Ann for a very interesting Bobbin Lace course. .really enjoyed learning and meeting the 2 ladies who joined also .
An excellent course
A nicely paced course by the end of which I had learned a lot and achieved a small length of simple lace. The 4 hours flew past and Anne gave us individual attention when we needed it without constantly looking over our shoulders. It has given me the confidence and enthusiasm to buy a pillow and bobbins of my own. I can hardly wait for the next level course.
5.0 out of 5 stars (based on 2 reviews)
Completed your course? How did we do?
Bobbin Lace Beginner Workshop
Have you ever seen a working lace pillow set out with a pattern, loads of pins and masses of bobbins and wondered how on earth anyone makes sense of it?
Actually, bobbin or pillow lace isn't nearly as difficult as it looks and the basics can be learned very quickly.
This 4-hour workshop will teach you those basics step-by-step. By the end of the class, you will be able to do the fundamental processes of producing the foundation stitches or weaves. You'll learn to manipulate the bobbins while following a simple Torchon lace pattern. This gives you the skills to move on to more complex designs in future workshops and on your own at home.
Everything you need is included.
All-inclusive ~ £50
Just click on a date below to book
If none of the set workshop days fit your schedule, do have a chat with me as I can sometimes slot in other dates.