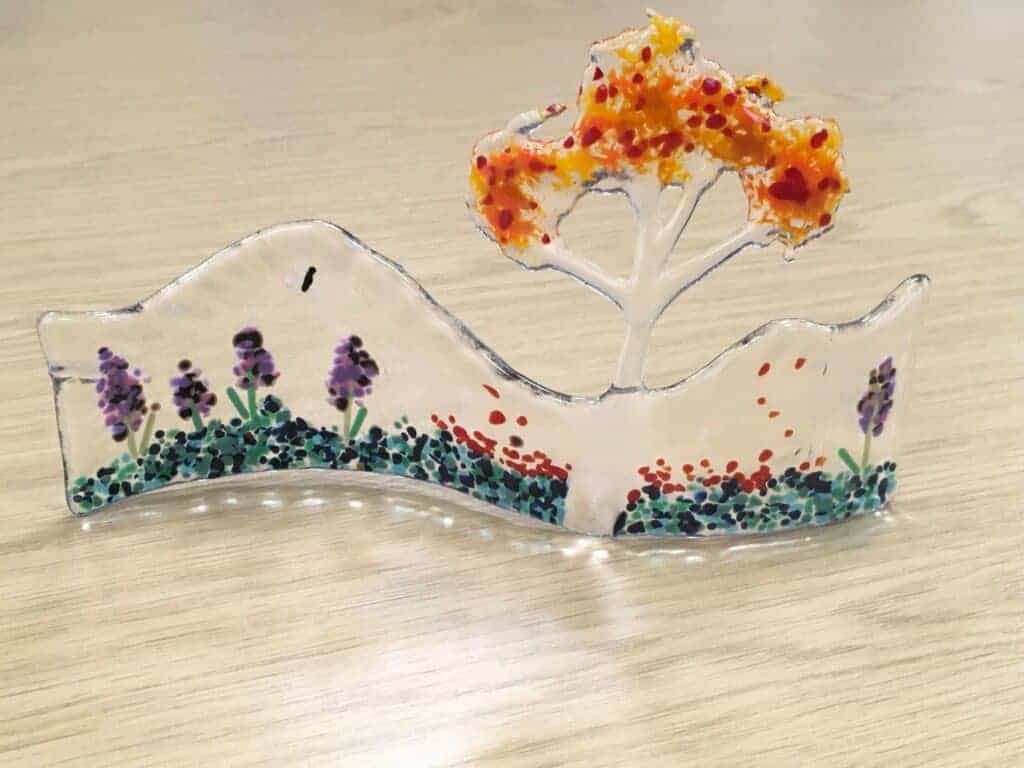 Excellent morning. Still buzzing
Booked onto this beginners course with some trepidation, as I am not very creative. I needn't have worried, the explanations of what (and what not) to do were very clear. I was soon engrossed in making several pieces and can't wait to see the finished products when they come out of the kiln. I will certainly be booking onto other workshops. Worth every penny. Thank you so much for your friendly help and expertise. See you soon
(Don't give up if you can't find the new premises, it is certainly worth persevering)
Three hour fused glass
Had a fabulous creative morning, loved every minute of our three pieces we made , excited to see how they look after the kiln!! Great chatter & coffee, thanks Ann
5.0 out of 5 stars (based on 2 reviews)
Completed your course? How did we do?
Fused Glass Beginners Workshops
Come and enjoy one of our fun fused glass workshops and make at least 3 fab items for your home. You choose the colours and design of your work.
This 3-hour workshop will teach you:
How to safely cut glass and not yourself!
How to assemble glass pieces, frit, stringer and more into your chosen designs.
The workshop fee includes:
All materials and use of tools
Full tuition
Kiln-firing your pieces  – twice for the 3-D items
Refreshments
All inclusive ~ £45.00 per person
Just click on your choice of date below to book
If none of the set workshop days fit your schedule, do have a chat with me as I can sometimes slot in other dates.