Quilted Ornaments Workshop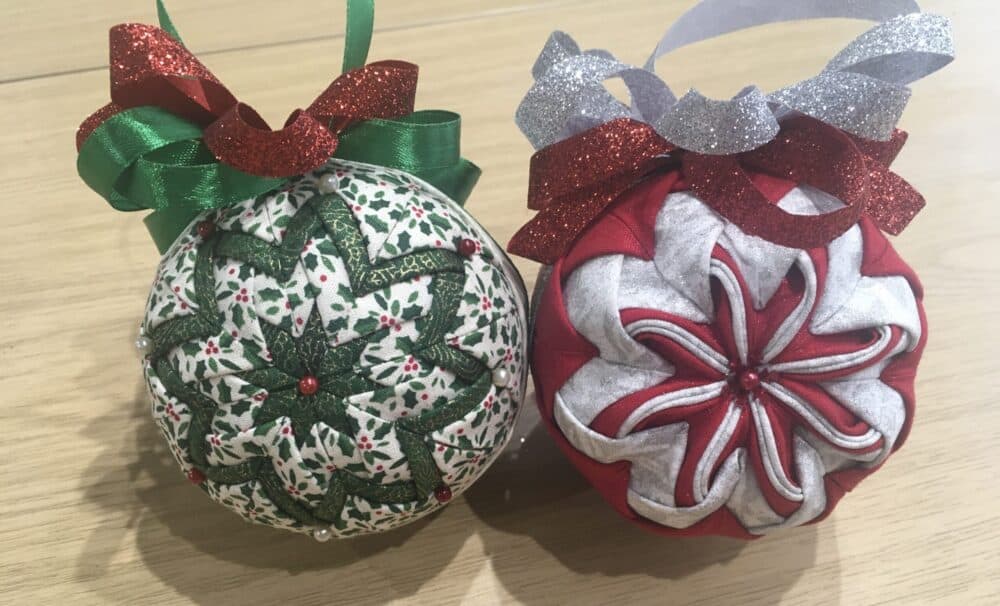 There are no reviews yet. Be the first one to write one.
0 out of 5 stars (based on 0 reviews)
Completed your course? How did we do?
Quilted baubles Workshop
Do you like fabrics but don't like sewing? Want to make some spectacular fabric decorations for your home, but don't like sewing? Want to make impressive fabric gifts but don't like sewing? If that's the case, then these fabulous ornaments are just for you!
This 4-hour workshop will teach you how to make two amazing ornaments – the first is very easy and gives you all the basic skills you need. The second design is no more difficult, but shows you some sneaky tricks to get an incredible 3-D finish. 
The workshop fee covers everything you need to make these in your choice of fabrics and ribbons – you don't even have to make Christmas themed ones as the ornaments look wonderful at any time of year.
All-inclusive ~ £40.00
Just click on your choice of date below to book
If none of the set workshop days fit your schedule, do have a chat with me as I can sometimes slot in other dates.