Kiln-fired Glass Painting Workshop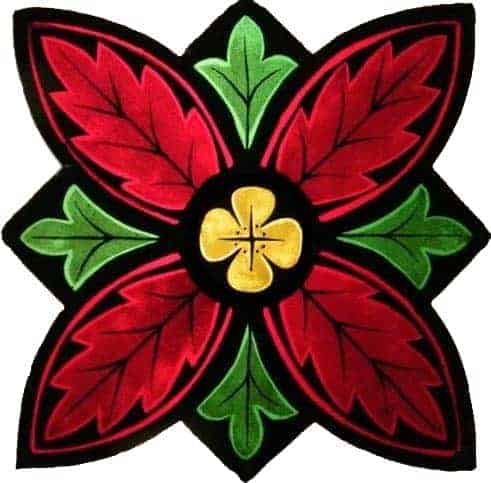 2-Day Kiln~fired Glass Painting Workshop
This is a 2-day workshop, running for approximately 7 hours each day.
It's particularly good value, as you'll learn 2 techniques in one go!
Day 1
You'll learn some of the intricacies of traditional stained glass painting, using the finest glass paints and tools. You'll make the pieces for a beautiful painted and leaded panel in glass colours of your choice.
Skills you'll learn:
preparing the paint with a variety of carriers, depending on the work it needs to do
how to use the tools effectively
cutting and preparing the glass
undercoating
copying
strengthening
shadows on both sides of the glass
special effects
flooding
highlighting and softening
firing the finished piece
Day 2
Today, you'll take your glass pieces straight from the kiln and learn how to put them together into an amazing leaded panel.
Skills you'll learn:
preparing the lead 'came' – the channelled lead strips that hold everything together
how to cut the lead and apply it to the glass
soldering the lead joints
puttying your panel
making and applying a hanger
finishing and polishing the lead.
The workshop fee covers:
all materials and use of tools
full tuition
refreshments on tap all day
a good lunch of your choice
All-inclusive ~ £299.00
Just click on your choice of date below to book
If none of the set workshop days fit your schedule, do have a chat with me as I can sometimes slot in other dates.